At Metalloobrabotka DMG MORI will demonstrate innovation strength by showing future-oriented products and services for modern production environments.
Being one of the biggest trade fairs in the branch, the Metalloobrabotka focuses particularly on the Russian development of machine tool construction. During this industry highlight in Moscow from 25 to 29 May 2015, DMG MORI will be presenting high-quality and innovative products that meet future production challenges (Hall 2.2, Booth 22A01). On over 800 sqm the machine tool manufacturer will show 16 high-tech machines, thereof 10 machines in the new DMG MORI design and with the revolutionary CELOS® control platform to simplify and accelerate the process from the idea to the finished product. Among these are 7 Russian premieres and the ECOLINE machines that are produced in Russia for Russia. Additionally, innovative software solutions and products from DMG MORI LifeCycle Services and trends of automation with DMG MORI Systems will be featured during the trade fair.
All new high-tech machines from DMG MORI will be provided with CELOS®. This new user interface of the control is as easy and intuitive to use as a smartphone. On a unique 21.5" multi-touch display CELOS® APPs provide the user with integrated and digitised management, documentation and visualisation of order, process and machine data. The latest CELOS® version with a total of 16 APPs is available from April 2015 on. Also new is the CELOS® PC version. It enables users to plan and control their production and machining processes already during work preparation.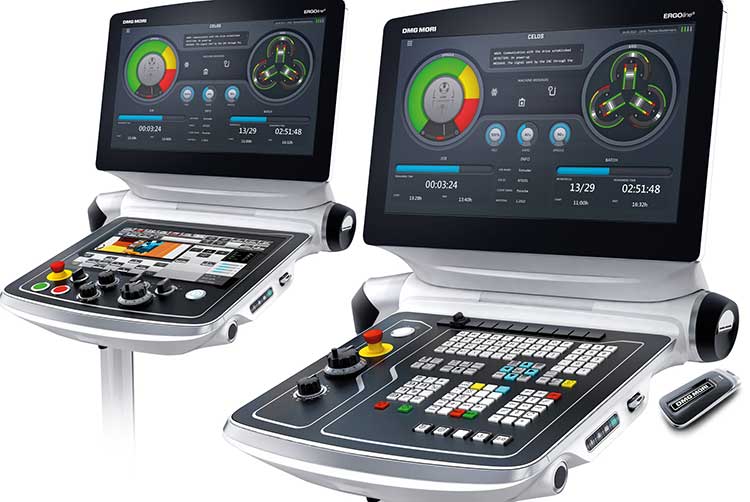 CELOS® connects the machine with superordinate corporate structures in a unique way and creates the basis for a consistent paperless manufacturing. Additionally, it accelerates the way from the idea to the finished product by direct coupling of ERP / PPS and PDM. With CELOS® DMG MORI sets standards and gives the answer to industry 4.0
7 Russian premieres – high-tech for the future
In the field of turning machines DMG MORI presents four of their latest models for the first time in Russia: the universal lathe NLX 1500Y/500, the automatic lathe SPRINT 20|5, as well as the turn & mill complete machining centres CTX beta 800 TC and NTX 1000 2nd Generation that is shown with a KUKA automation. A Russian milling premieres is the universal milling machine DMU 60 eVo and the horizontal machining centre DMC 60 H linear . With the LASERTEC 65 3D as the seventh Russian premiere DMG MORI demon strates an impressive step into the advanced technology of additive manufacturing.
Five of these Russian premieres are equipped with the revolutionary CELOS® control platform to simplify and accelerate the process from the idea to the finished product. DMG MORI developed all of these machines according to the standards of the multifunctional, user-friendly, and value-retaining DMG MORI design.
With the ECOLINE machines being manufactured at the modern plant in Ulyanovsk DMG MORI is extremely close in particular to Russian customers. Ulyanovsk MT OOO is the latest and most modern ECOLINE plant and has been a registered member of the Russian machine tool manufacturer association Stankoinstrument since July 2014. With a last step of investment DMG MORI this year builds up a mechanical production in order to increase the share of locally produced components. The production area of the plant sums up to 12,430 sqm in total plus an assembly with 3,300 sqm. Ulyanovsk MT OOO guarantees fast deliveries, reduced costs for transport, and short-term support by local service technicians. Additionally, Russian customers do not have to pay any customs charges and they benefit from payments in Russian ruble without any exchange rate risks.
Metalloobrabotka is an ideal opportunity to show the latest developments in this class of machine tools. The exhibition covers the local produced ecoTurn 310 as well as the milling machines ecoMill 50, ecoMill 635 V, and ecoMill 1035 V.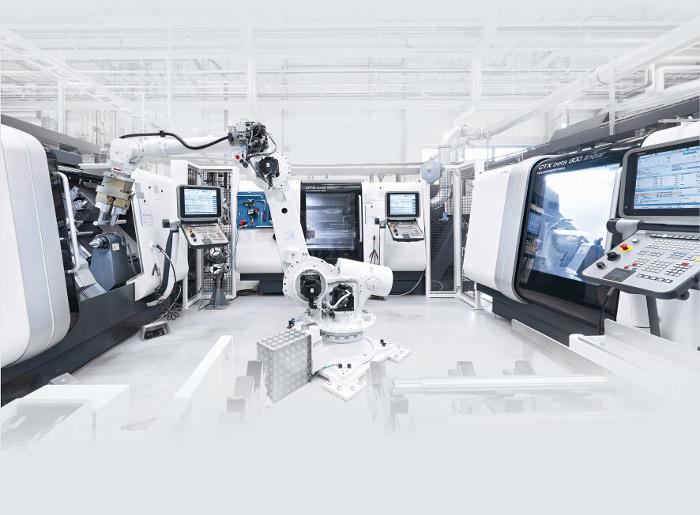 DMG MORI Systems – smart solutions for production environments
In the age of "Industry 4.0", the automation of manufacturing processes is gaining dynamically in importance. At the same time, the merging of virtual and real production worlds demands an integral communication capability of machines, systems and components. Well-known for top customized engineering DMG MORI Systems combines technology, machine tool, automation and peripherals in holistically coordinated 360° solutions for your production systems.
DMG MORI Systems meets this challenge of the future actively by offering a holistic range of services from a single source for technology, machine tool and automation solutions. This diverse service offer is based on the unique experience of DMG MORI in the sector of technology design and automation that is bundled within DMG MORI Systems GmbH.
Courtesy: Mfgtechupdate.com